Technologies of program analysis, modeling and transformation
The track covers methods of optimization in compiler and code generation, static and dynamic program analysis, etc. The list of topics include but is not limited to:
Binary (executable) code reverse engineering.
Program execution in controlled environment.
Vulnerability search in executable code.
Network traffic analysis.
Compiler optimization and code generation.
Program static and dynamic analysis.
Program analysis and testing methods and tools.
Management of Data and Information Systems
The track is devoted to methods and systems for storing and analyzing large volumes of text, graph, multimedia, scientific and other types of data. The list of topics includes, but is not limited to the following:
Data mining and information extraction;
Mathematical theory and methods of machine learning and artificial intelligence;
Mathematical models of processes and phenomena of the real world;
Computational linguistics , Natural language text analysis and understanding;
Complex networks analysis, including social, communication, biological networks, etc.;
Signal processing and image analysis;
User-generated content analysis;
Information retrieval, recommender systems;
Ontologies and knowledge bases;
Information systems and technologies;
Scalable algorithms for data analysis;
Data analysis applications;
Data cleaning, heterogeneous data integration, data deduplication;
Key technologies for private and hybrid clouds creation;
High-performance computing and other services in clouds;
Big data ecosystem;
Distributed databases and Data/Web Mining technologies;
Software platforms for internet of things;
Dynamic load balancing in elastic clouds;
Planning of task flow in cloud data processing centers;
Power-saving cloud infrastructures.
High Performance Computing
The track is intended for practical experience exchange between researchers, who use open applied packages for hight performance computing in numerical simulation of continuum mechanics. The list of topics includes, but is not limited to the following:
Turbulent flows modeling;
Solving adjoined thermal exchange problems;
Applied hydrodynamics, gas dynamics and aerodynamics problems;
Development of personal problem solvers and libraries;
Scientific visualization and processing of numerical results;
Education.
System Software and Operating Systems
The track covers methods, architectures and components of modern operating systems for reliable and efficient computing and control systems. The topics include, but not limited to:
Security and Privacy in Operating Systems.
Development Lifecycle. Standards and Certification.
Real-time Operating Systems, Internet of Things.
Network Stacks and Technologies.
Kernels and OS Architectures.
70th annyversary of IT in USSR
In 2018 we celebrate 70 years of Computer Science in USSR. On December 4, 1948, Isaak Brook together with engineer Bashir Rameev, submitted an application for the invention of a computer to the State Committee of the Council of Ministers of the USSR on the Introduction of Advanced Technology into the National Economy. The Certificate #10475, issued by the State Committee, is the first officially registered document indicating that a computer era has begun in Russia.
The track includes talks recollecting the achievements of System Programming in USSR and former Soviet Union countries, and defining the shape of challenges and new objectives of System Programming in the the near future.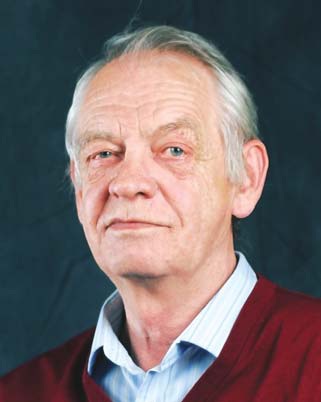 Victor Ivannikov
Victor Ivannikov (1940-2016) is a prominent scientist in the field of computer engineering and programming.
While at Institute of Precise Mechanics and Computer Engineering (IPMaCE) he become a leading member of the team responsible for creating the D-68 operating system for the BESM-6 computer. Working on advaced hardware systems, Ivannikov gained extensive experience of systems programming that enabled him to make notable contributions to the development of operating systems, including the creation of new ways to organize parallel processing and programming complexes.
Ivannikov also conducted numerous research projects and was responsible for important innovations in object-oriented programming, creating new cluster technology that was implemented during the creation of the AS-6 operating system and has been used in various computational complexes and super-computers.
In 1994 he established the Academic Institute of System Programming, and served as its director since.
Learn More